SUNKEN CONCRETE PROBLEMS?

CONCRETE SLAB REPAIR SERVICES IN THE GREATER
DURHAM / EASTERN GTA / YORK & KAWARTHA REGIONS.
Stevens Concrete Lifting is a concrete Lifting & Stabilization company specializing in residential concrete repair (such as for patios, walkways, or pool decks ), and other specialty applications in the residential, commercial, agricultural and government sectors. Don't settle for outdated methods of repair such as concrete replacement or mudjacking. Use the Quicker, Cost-Effective, Precise method of polyurethane Concrete Lifting.
Best of all, we stand by our work.
Our Strength is our Knowledge. Our Strength is our Experience. Our Strength is our People.

Whether your concrete is inside or outdoors, extremely sunken or just slightly depressed, the experts at Stevens Concrete Lifting can help fix your concrete problems so you can enjoy your sidewalk, driveway, pool deck or uneven concrete floors again without worry.
When your concrete is sinking, it looks unappealing, creates a dangerous tripping hazard, and water pooling issues. Our simple, clean proven system will work on all of your concrete surfaces, such as:
SIDEWALKS - STEPS - PATIOS - POOL DECKS - GARAGE FLOORS - WALKWAYS
Avoid outdated, messy, and expensive concrete repairs and replacements and go with the affordable solution!

BENEFITS OF POLYURETHANE CONCRETE LIFTING



FAST ACTING
& LONG LASTING


APPLICABLE TO A
VARIETY OF PROJECTS
Compared to concrete replacement, the process of lifting & leveling concrete with polyurethane foam is inexpensive (compared to other alternatives), and is exponentially faster than replacing the concrete slab.

By injecting one of our specialized spray foam systems, our technicians are able to fix concrete settlement problems so you can avoid the time-consuming and costly process of replacement. Our projects are completed in a matter of hours, cost about half as much as replacement, and can be reopened for use just 15 minutes after we finish. No mess and no cleanup on your part.
THE SMARTER CONCRETE SOLUTION.

If your concrete slab is sinking, there is a good possibility that the slab was installed on poorly compacted soil. Other causes for a sinking slab include poor soil conditions or poor drainage. Before replacing your sinking concrete, it is important to understand why the concrete has sunk. Concrete that is cracking or sinking will get worse over time, which may cause safety concerns or even cause structural damage to other parts of your home.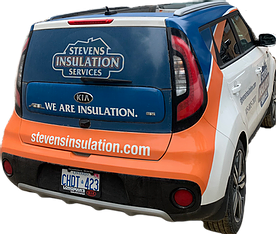 If you have a settling concrete driveway, patio, sidewalk, or pool deck, in most cases your best repair option is to have it lifted rather than replaced. Uneven settlement causes serious tripping hazards which can lead to injuries and liability claims. Over time this may become an even bigger expense to fix. Trust Stevens Concrete Lifting to get you back on level ground.
WE SPECIALIZE IN SOLUTIONS TO YOUR PROBLEMS WITHOUT INTERRUPTING YOUR SCHEDULE.